 PRECISE POINT OF AIM
The crisp 3 MOA dot covers only three inches of target area at 100 yards distance. Kingslayer maintains its zero over time, shot after shot. FAST TARGET ACQUISITION
Kingslayer's true 1x sight picture and 10 brightness settings create the opportunity for an instant, lightning fast sight picture and faster follow up shots with both eyes open. SMART TECHNOLOGY
The included CR1632 battery lasts up to 1,500 hours before being swapped out via side tray (no change in scope zero). Kingslayer shuts itself off automatically after 4 hours without movement.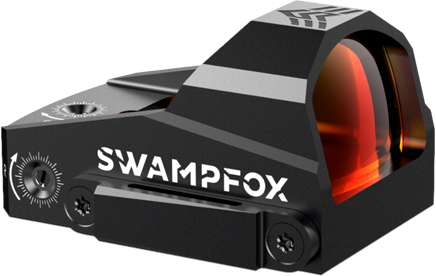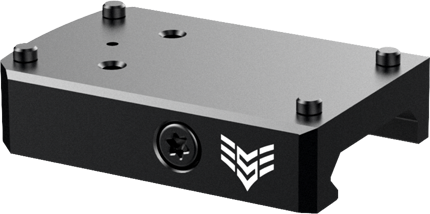 COMPACT
LIGHTWEIGHT
1.8"

LENGTH

1.1"

WIDTH

1"

HEIGHT

1oz

WEIGHT
LENSES
RUBY RED MULTI-COATING

State of the art lens coating fights glare and maximizes light transmission.

FOG PROOF

No fogging between lenses, no worries about seeing the dot.

ANTI-SCRATCH & HYDROPHOBIC

Tough as your old high school football coach, and ready rain or shine too.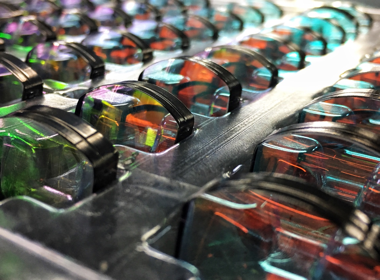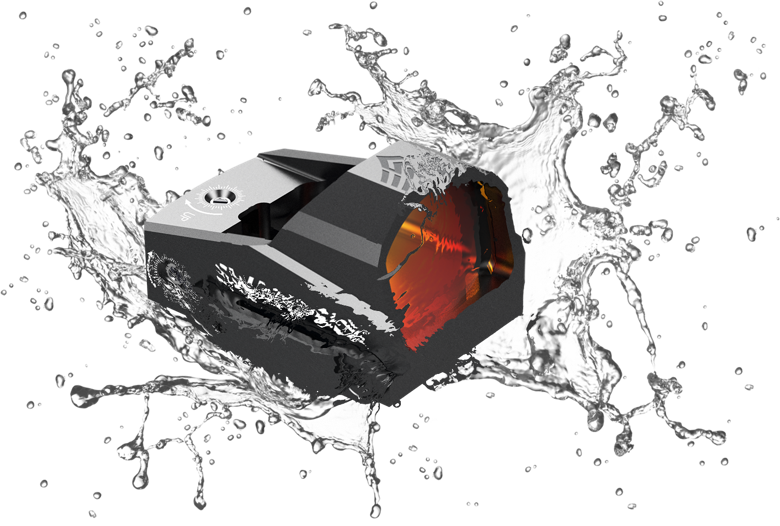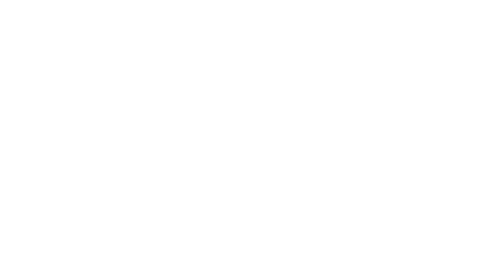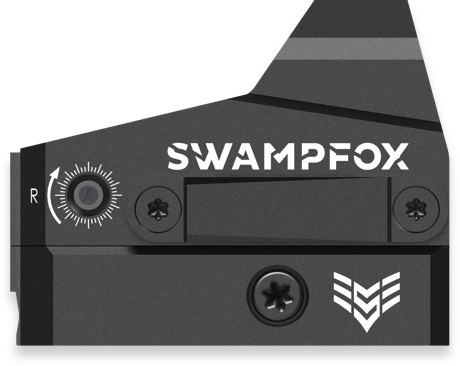 SPECIFICATION
| | |
| --- | --- |
| MOA Adjustment | Dial |
| Dot Size | 3 MOA |
| Magnification | 1x |
| Lens Diameter | 22mm |
| Illumination Positions | 10 |
| Brightness Adjustments | Up/Down Digital Press |
| Shockproof G Forces | 800Gs |
| Waterproof | 1 Meter/ IPX7 |
| Battery Type | CR 1632 |
| Max Battery Life | 1,500 hours |
| Dimensions | 1,8"(length) * 1" (width) * 1.0"(height)/ 1.4"(height) with mount |
| Weight | 1oz without mount/ 1.3oz with mount |
| Lens | Multi-Coated Ruby Red |
| Specialty Coatings | Anti-fog, hydrophobic, anti-scratch |
| Parallax | Parallax free @100 yards |
| Eye Relief | Unlimited |
| Mount Type | Picatinny |
| Chassis | Aircraft grade aluminum |
| Windage/Elevation Movement Range (MOA) | 45 MOA/ Total 90 MOA Range |
RETICLE
3 MOA Red Dot
Red Circle Dot
Green Circle Dot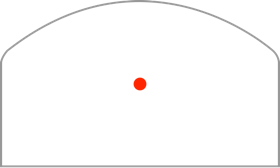 3 MOA RED DOT
IN THE BOX
Optic with sheath
Picatinny Rail Mount
Screwdriver
Lens Cloth
Battery
Write a Review
Ok sooo a long story... I bought a Kingslayer off of eBay from an armed forces officer that had bought two. I'm a special operations officer and deal with very expensive equipment. The good: the product is solid, crystal clear glass and great concise dot.
The bad: the thing drained batteries like nobody's business even in the off position.
The amazing: I contacted Swampfox via email even though I didn't purchase it from them. In a matter of minutes I was contacted back and advised that they would honor their warranty and would ship a replacement and mailing slip right out. I received it only to find it had the same issue. Once again I contacted Swampfox and again I was immediately contacted back. This time they were not so fast to just send a replacement, Robert and Chris worked with me hand and hand for days trying to find the glitch. At no time in this process was I ever degraded, ignored or told it was operator error. We never could quite figure out the issue so I kinda just called it a wash for buying something second hand. About a month after our last conversation I was contacted by Robert and Chris who stated that they had found a virus in the tiny circuit board and had fixed all the issues and that they were sending me a brand new redesigned model and a postage paid slip for my return as well as everyone that owned a Kingslayer! This was a long process and my optics have to work every single time they are asked to or they cannot be used due to what I do. I have waited -on purpose - to write this review so that I can state with confidence that the optic is reliable. The Kingslayer is amazing crystal clear glass that rivals optics I run that cost HUNDREDS more. I have run the optic on a pistol, ar, and mp5 with zero malfunctions. But more impressive than the optic is the company. The team at Swampfox could have easily denied my claim due to me purchasing second hand and that is even stated in the fine print of their warranty. Swampfox never batted an eye at my claims, never tried to cover up a problem and never tried to sidestep my communication. The optic I received is still on the original battery, has been used extensively and has held zero on whatever I mounted it on. For the price I believe this is one of the best red dots on the market and the company service is second to none.

Purchased for my AR pistol build. It's light. The ring is really small and the 3 MOA is great for quick acquisitioning! Can't wait to get back so I can fully run it through the ringer!!!

I received my Kingslayer red dot a few days ago and finally put it on my gun yesterday. I sighted in the optic and put 125 rounds down range. Once I got this thing zeroed shooting was easy, so easy it was cheating! The glass is clear the 3MOA dot is crisp and it is very accurate, on lower settings the dot seems to be 2MOA which is really nice.

The sight feels sturdy and has high quality looks with a well done finish. Installation of the battery was easy and mounting the optic was as equally easy. The only downfall to this optic is that the windage and elevation adjustments are not audible clicks, zeroing was not hard to do but took longer than I would have liked (5 strings of fire 15 rounds total). In my opinion, this is not a deal breaker and is not so difficult that I need to rate it at anything less than 5 stars.

Customer service is AWSOME!!! I had small issues with my order and it was handled quickly and professionally. Customer service means a lot to me, a company can have the best products in the world but is the customer service is crap then I won't do business with them. With this company I received a great product and great customer service. I look forward to my next purchase.


I took a while to put this through the wringer and I have to say this optic is pretty impressive. Overall it is very compact and 3 MOA is useful from 0-100m some of the 1-2MOA ones are lacking up close. Having battery access on the side makes it easier to use than comparable 1 oz mounts. One thing I would note is that the battery doesn't just shut off after 4 hours, it stops 4 hours after movement so that could be clarified a bit better. Overall the Kingslayer performs as good as optics 2-3x the price and you can still make a pretty arguable case the Kingslayer is actually better. I would love to see a shake on feature but other than that I can't see a way to improve the design.