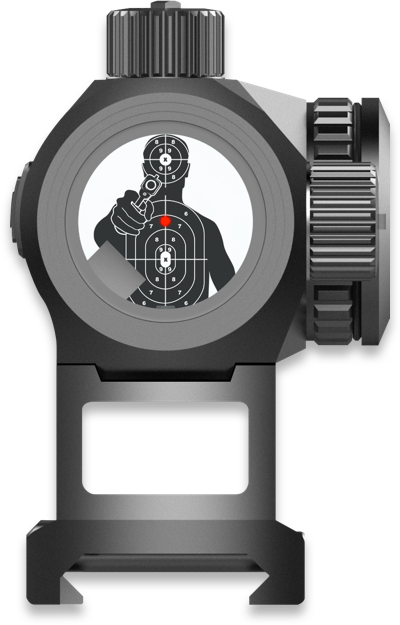 PRECISE POINT OF AIM
Highly accurate, Liberator maintains its precision zero over time. FAST TARGET ACQUISITION
True 1 x allows for a lightning quick sight picture. Strike faster! CRISP ILLUMINATION
The 3 MOA red dot is large enough to grab the eye quickly, yet small enough to take precision shots to 200 yards. Ten brightness settings keep you prepared for any lighting environment.
The included CR2032 battery can last for 3,000 hours on a medium setting. After 4 hours without movement, Liberator's Auto-Off feature shuts down the red dot to further save battery life. Pressing the brightness increase button will awaken the Liberator, instantly returning to the previously set brightness level.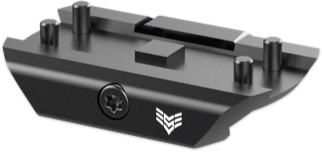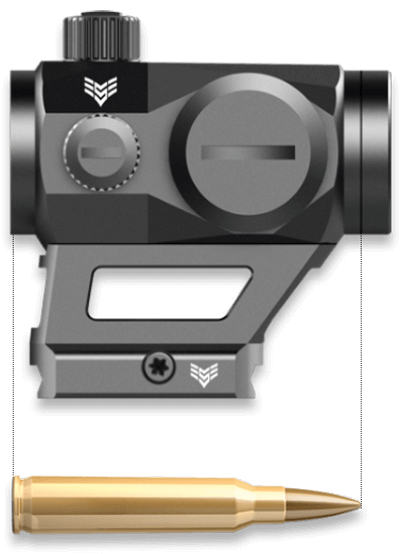 .223 REM
COMPACT
LIGHTWEIGHT
2.5"

LENGTH

1.6"

WIDTH

1.6"

HEIGHT

3.4oz

WEIGHT
LENSES
RUBY RED

Fully Multi-Coated lenses optimized for anti-glare.

FOG RESISTANT

Nitrogen purged. Even if your eyelid is frozen shut, your lens won't be fogged up.

ANTI-SCRATCH & HYDROPHOBIC

Protective coatings improve both usability and longevity.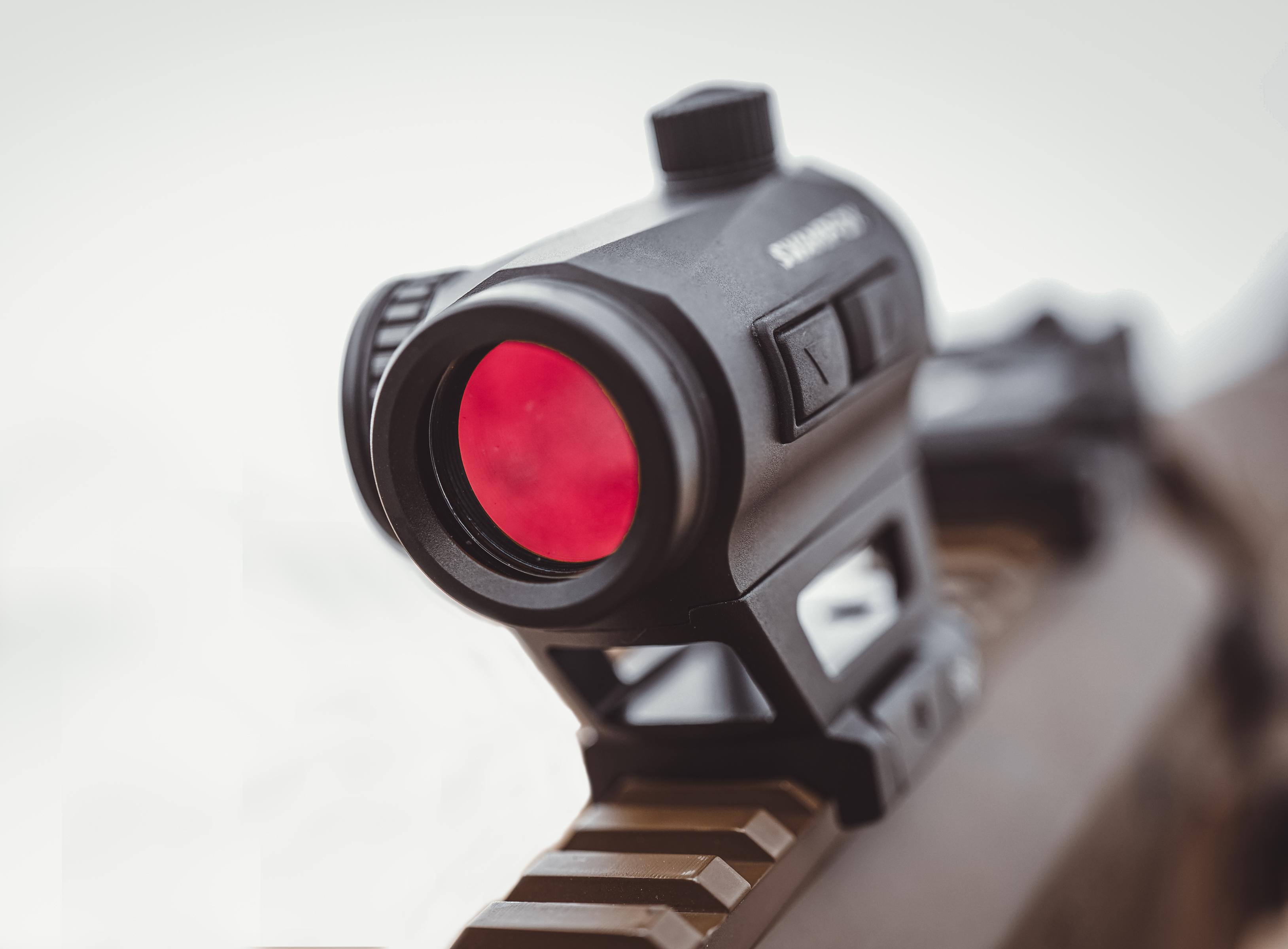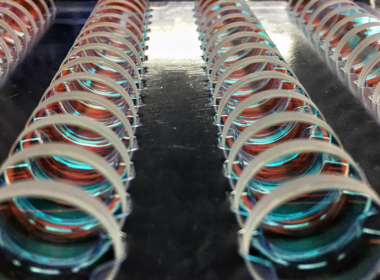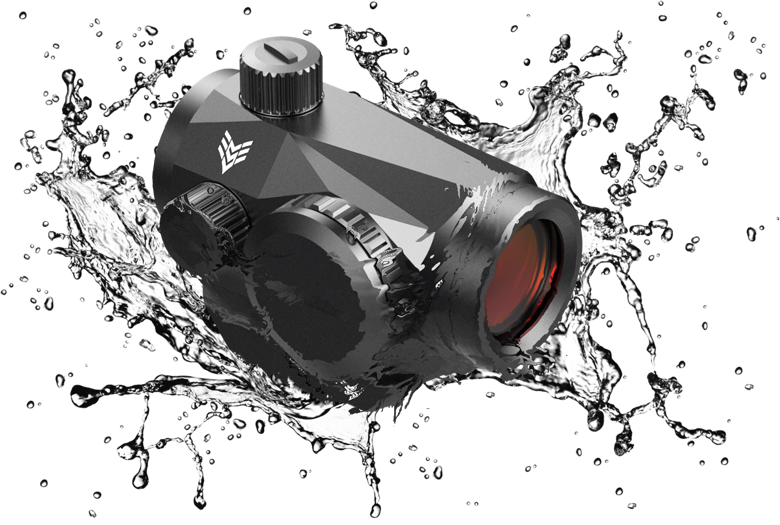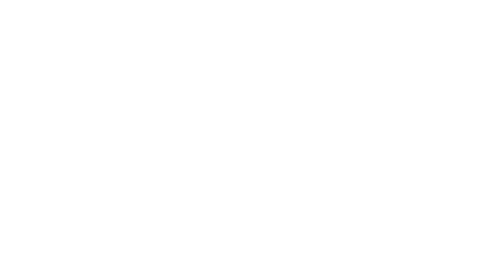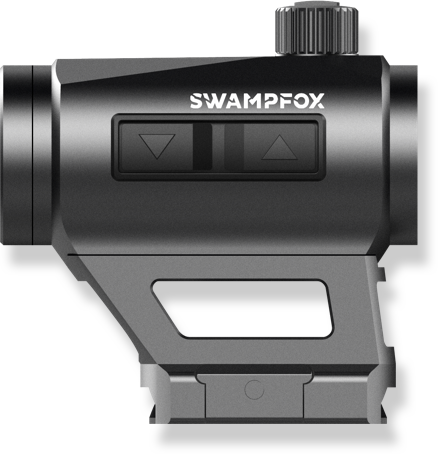 SPECIFICATION
| | |
| --- | --- |
| Adjustment Click Value | 1 MOA |
| Dot Size | 3 MOA |
| Magnification | 1x |
| Lens Diameter | 22mm |
| Illumination Positions | 10 |
| Brightness Adjustments | Up/Down Digital Press |
| Shockproof G Forces | 800Gs |
| Waterproof | 1 Meter/ IPX7 |
| Max Battery Life | 3,000 hours |
| Dimensions | 2.54"(length) * 1.6" (width) * 1.62"(height) |
| Weight | 3.49 ounces |
| Lens | Multi Coated Ruby Red |
| Specialty Coatings | Anti-fog, hydrophobic, anti-scratch |
| Parallax | Parallax free @100 yards |
| Eye Relief | Unlimited |
| Mount Type | Picatinny |
| Chassis | Aircraft grade aluminum |
| Windage/Elevation Movement Range (MOA) | +/- 45MOA/ Total 90MOA Range |
RETICLE
3 MOA Red Dot
Red Circle Dot
Green Circle Dot
3 MOA RED DOT
IN THE BOX
Optics
Lens Covers
Low Profile Picatinny Mount
Extremely Low Profile Picatinny Mount
Wrench
Lens Cloth
Battery
Write a Review
Best optic I have ever used on my AR's by far. The only reason I did not give it 5 stars is the brightness adjustment. It works well but there is big jump between 2 of the levels and what I want is in between the 2 settings. Other than that zero issues very clear clean reticle and quality glass. I would buy again for sure!!

Liberator Green Circle Dot

Good entry level sight. If you have multiple guns and want sights well swampfox has a great solution if you want something different. So far so good great reticle quality seems good also. Keep up the good work swampfox

Bought this optic to install an AR pistol, Great optic works well. works better than optics that cost twice the price. Swampfox costumer service is top notch.

I purchased this for my AR-15 because of the positive reviews and seeing a lot of other optics in a store. The Liberator looked like it would be close to performing what the others can do and for the price I figured I would try it. For the cost you get a quality optic with two mounts. I don't see a real difference between the Liberator and the more expensive optics in the same class. The optic came pretty much zeroed with only slight adjustments needed. As for the durability we will see how it performs being bounced around in a truck with all the other equipment. I am very happy so far and will look into purchasing a scope from Swamp Fox to equip another rifle I have.

Very impressed with this red dot optic. Zero adjustments are very crisp and the dot is very bright. I have the circle dot and like the ability to quickly acquire my target.

Build quality is great! The price is a bonus as well. I have a Vortex and a Swampfox. The build between the two is pretty close and the overall price difference is huge. I like the simplicity of this and the fact it comes with a high and low mount as well.

I bought this optic back in July, I had my reservations about it at first. After taking it to the range many times it has consistently delivered groups smaller than its 3 MOA dot. It has never failed me or caused me to doubt the reliability and ruggedness of this optic. I'm thrilled beyond belief with the quality and price of this optic!

I've been pretty impressed with this optic so far. For the price this has been amazing. The auto off feature is a nice touch, and I've been able to be confident that the optic will maintain its zero.

I purchased this site and the king slayer. I put this site on my patrol rifle I use for work. The site was the fastest site i have used that was dead on within 10 rounds. It's super easy to operate and obviously great quality. I am very satisfied so far with the product and can't wait to see how it holds up to daily abuse in and out of a police cruiser.

I was looking for the best red dot for my money to use on a keltec sub2k. After a lot of research I chose the Swampfox Optics Liberator, and I couldn't be happier. I have been using the carbine as a truck gun all summer, it has been bounced around and always holds zero. The dot is plenty bright and the controls are super simple. I honestly prefer it over the Aimpoint PRO on my Patrol rifle. If you are looking for more than your non ey's worth, I highly recommend that you purchase the Liberator.

Liberator(Green Circle/Dot)

I recently purchased a Sig Romeo 5 to put on a PSA AK-V. While waiting for it to be shipped, I came across an online review for a Swampfox Liberator. After visiting the Swampfox website. I noticed they gave a prior Military discount. This sealed the deal for me. I returned the Sig red dot & went with the Liberator with the Green Circle/Dot option. Could not be more pleased with the sight. Easy to zero, built just as solid as the Sig. There is no ruby red tint on the front lens, mirrored finish instead. Job well done Swampfox.

Liberator-compact and durable

I bought this for a rifle build to add a red dot at a lower price point for my oldest son. The Liberator is quite the effective little red dot. Brightness could be improved but still visible in high sunlight days. Overall this red dot is a great sight at an extremely low price for what you get. I have since bought two more and run one on a shorty that I use for work in some situations. I have also bought several other swampfox products with the same outcome. Good Work Swampfox, I love veteran owned businesses!